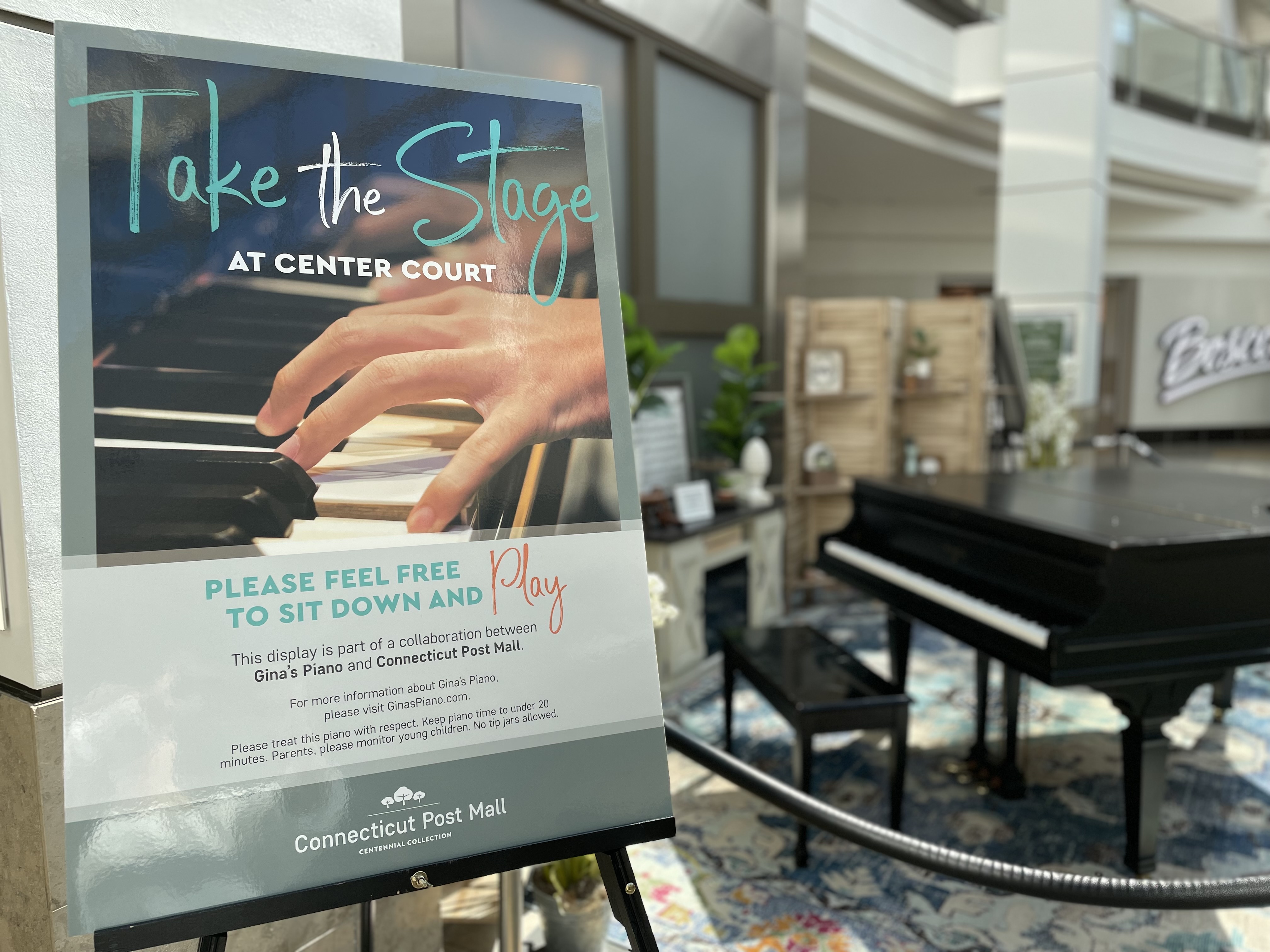 "Music can change the world." -Beethoven
Visit Center Court and show off your talents at our piano! Please feel free to come sit down and play some tunes on your next visit to Connecticut Post Mall 
This piano display is brought to you by Gina's Piano Service, for more information visit her Facebook page (https://www.facebook.com/ginaspianoservice), call Gina at 203.882.8082 or visit her website (www.ginaspiano.com).
We would love to see your videos and photos! Please share them on our Facebook event page.
Piano rules & requests:
-Please treat the piano and the display with respect.
-Keep piano time to under 20 minutes.
-Parents, please monitor young children.
-No tip jars allowed.
-If you notice anything off about the piano, please call the mall management office and ask for Kelly (203.301.2241).
-Enjoy & have fun!
---
#music #piano #publicpiano #free #freemusic #freeevent #livemusic #tunes #melody #entertainment #public #milfordct #shopctpostmall #ctpostmall #postmall #thepost